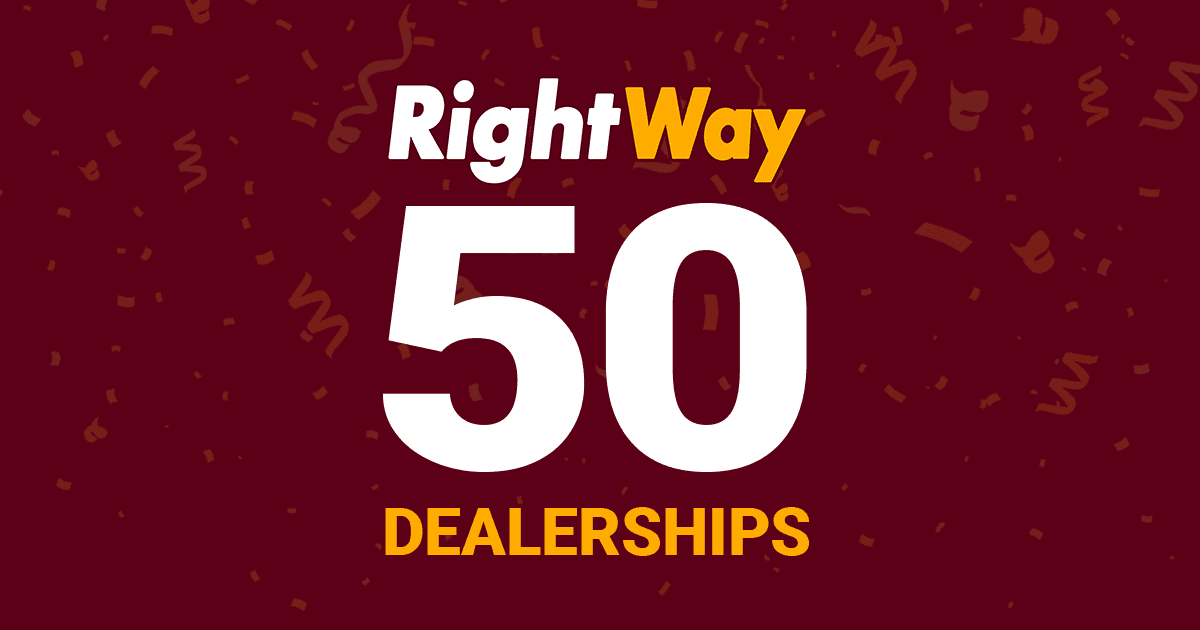 RightWay Auto Sales Hits Major Milestone, Opens 50th Store
RightWay Auto Sales is excited to announce the opening of its 50th location.
The new store – located at 744 South State Street in Caro– opened to the public in April.
"We are extremely excited to reach this major milestone," said Mike Crane, RightWay General Manager. "To hit the 50 store count has been a key growth goal for many years, but it was even more important to us to get there through quality leadership and staff that truly do their best to take care of our customers."
RightWay specializes in selling quality used vehicles to people regardless of their credit or financial situation. The process of buying a vehicle is made easier, thanks to RightWay's well-outlined steps and support.
Chase Dicken, Operations Director , said this milestone is a reflection of the rapid growth that the organization has experienced in the past year.
"When I started with RightWay in 2009, we had 14 stores," Dicken said. "Opening 50 stores was the goal, but at that time, it seemed like it was going to be very difficult to attain. Fast forward 13 years later: we are at 50 stores, and it is just the beginning."
The first RightWay location opened in Saginaw in 1996. Since then, RightWay has grown slowly, then steadily, and now rapidly.
"It took us 10 years to get to 10 locations, another six years to get to 20 locations, another six to get to 30 locations, another three years to get to 40 locations and just over a year to get to 50," Dicken said. "At that compounded growth rate, the next 50 locations should come much quicker."
Crane attributes RightWay's team members for the organization's success.
"There is no doubt our people – particularly our management staff and our Managers In Training Development program – have been what has allowed us to reach this goal," Crane said. "Even if we bring on employees with experience in the car business, they further develop internally through our hands-on training program. Having dozens of people in that role is exactly what will help us get to 100 Dealerships the 'right way'."
RightWay is under the umbrella of automotive organization Garber Management Group, which consists of Garber Automotive Group, RightWay Auto Sales, Gateway Financial Solutions and the Saginaw Spirit. Garber Management Group is led by owner and President, Richard J. Garber and CFO, Patrick Hengesbach.
For more information, visit www.rightway.com